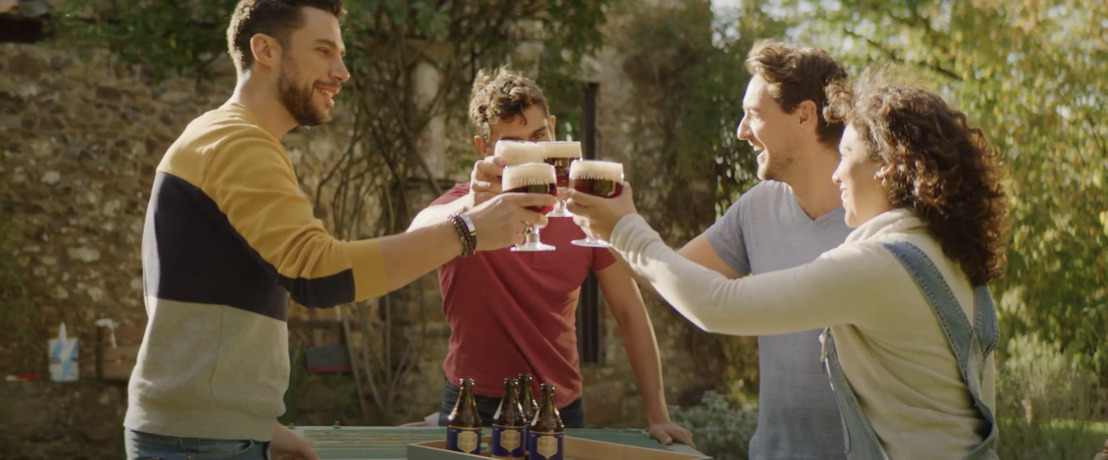 Hungry Minds nous raconte la Chimay Bleue
Une bière savoureuse pour de savoureux souvenirs
À travers ce film, l'agence francophone raconte la nostalgie douce des souvenirs d'enfance, la transmission entre un grand-père et son petit-fils.
Et raconte aussi un moment fort de vie vécu par un jeune de 30 ans entouré de ses amis et de leur soutien.
C'est toute une métaphore à l'honneur de cette bière unique :
Une bière incroyable qui traverse les générations, des saveurs douces et intenses et l'entraide qui caractérise Chimay.
Lien vers la vidéo : https://youtu.be/PI5dHT-BET8
Credits
Client : Chimay
Marketing Manager : Giselda Mercuri
Agence : Hungry Minds
Account Manager : Camille Deru
Chief Creativity Officer : Damien Ronday
Creative Director : Jeremy Paul
Motion Editor : Augustin Fievet
Motion Director : Xavier Lechanteur
Director of Photography : Philippe Terrasse
---
Big & complex challengesrequire big, simple ideas
(Y)our communication challenges are bigger and more complex. More than ever, the answer is simple: creativity!
We are a creative lead agency. We tackle communication challenges with big, simple ideas. We are focused on rocking your funnel and changing your persona into advocates, thanks to efficient & fast-integrated campaigns.
Emmanuel Briard CEO, Hungry Minds

Anaïs Van Der Heyden Account Manager, Hungry Minds