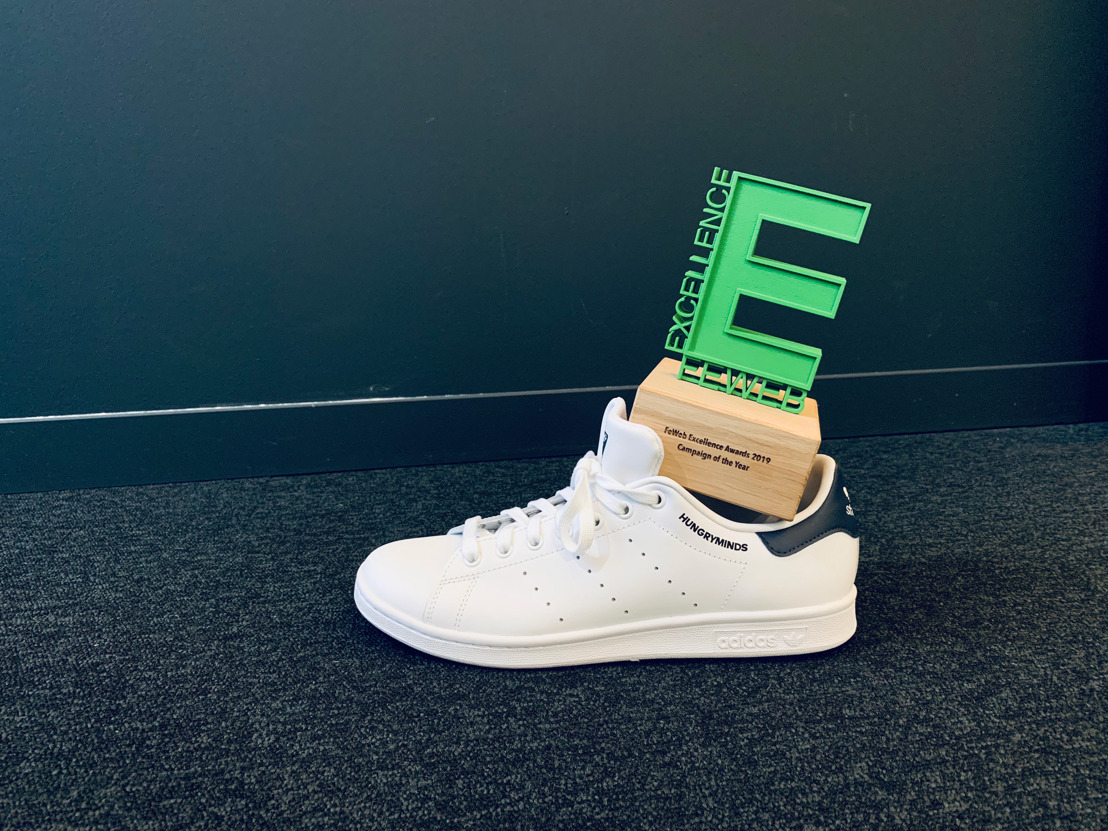 Saint-Nicolas brought an award in HUNGRY MINDS' beautiful shoes
In 2018, the French-speaking creative agency won bronze in the FeWeb's B2B category for Sonaca's corporate website. The team - always looking for new challenges and challenges - is this year the big "Campaign of the Year" winner for its "#jeconstruismonavenir" campaign for the Construction Confederation.
The challenge ?
Break with the bad image of the construction sector among young people in order to attract 15 to 25 year olds in the training sectors.
To achieve this goal, HUNGRY MINDS created a one-page site www.jeconstruismonavenir.be where the target and parents can chat with a chatbot to discover the possibilities of the sector.
In parallel, the agency has developed a digital strategy to reach these young people and inform them of the existence of this platform.
The tools used ?
Animated gifs, Konbini-like interviews with professionals and radio spots, all shard on social networks for 6 weeks between June and August.
The results ?
Thanks to the 4,000 unique visitors, including 60% use of the chat-bot, HUNGRY MINDS won the Campaign of the Year award!
Vimeo : https://vimeo.com/371354442/6ab1cdf030
Vimeo : https://vimeo.com/377824115/46da65b30c
Credits
Client : Confédération de la Constuction
Mathieu Debroux - Communication & Event Officer
Hungry Minds :
Chief Creativity Officer: Damien Ronday
Account Manager : Stéphane Henry
Account Executive : Anaïs Van Der Heyden
Front-End developer: Jérôme Renders
Web Design : Jérôme Vandewatere
Video : Augustin Fievet