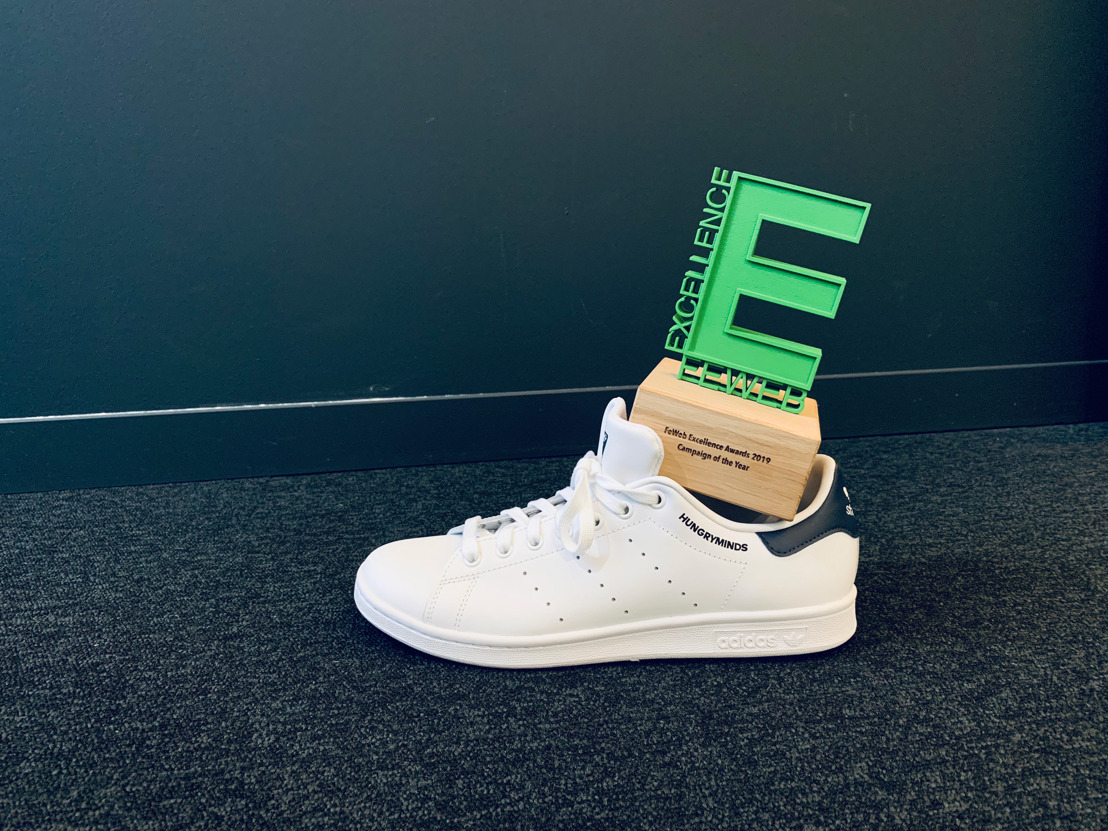 Sinterklaas bracht het Campaign of the Year award in de mooie schoentjes van HUNGRY MINDS
In 2018 won het creatieve agentschap brons in de B2B categorie van de FeWeb Awards voor de corporate website van Sonaca. Het team, altijd op zoek naar nieuwe challenges en nieuwe uitdagingen, heeft dit jaar de titel "Campaign of the Year" behaald voor de campagne « #jeconstruismonavenir » voor de Confederatie Bouw.
De challenge ?
Breken met het slechte imago van de bouwsector bij de jongeren om zo 15- tot 25-jarigen  aan te trekken in de bouwopleidingen.
Om dit doel te bereiken heeft HUNGRY MINDS een one-page opgesteld waar de doelgroep en de ouders met een chatbot kunnen praten om de mogelijkheden in de bouwsector te ontdekken.
Het agentschap heeft daarnaast een digitale strategie ontwikkeld om deze jongeren te raken en ze te informeren over het bestaan van de website.
De gebruikte middelen ?
Gifs, interviews van professionals à la Kobini en radiospots, dit alles gedeeld op sociale media gedurende 6 weken - tussen juni en augustus.
De resultaten ?
Op de website waren er meer dan 4.000 unieke bezoekers, waarvan 60% gebruik maakte van de chatbot. Dit zorgde voor het Campaign of the Year Award !
Vimeo link : https://vimeo.com/371354442/6ab1cdf030
Vimeo link : https://vimeo.com/377824115/46da65b30c
Credits
Klant : Confederatie Bouw
Mathieu Debroux - Communication & Event Officer
Hungry Minds :
Chief Creativity Officer: Damien Ronday
Account Manager : Stéphane Henry
Account Executive : Anaïs Van Der Heyden
Front-End developer: Jérôme Renders
Web Design : Jérôme Vandewatere
Video : Augustin Fievet